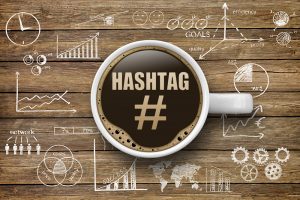 Do rural businesses need social media?
To a significant number of rural business owners, the phrase "social media" connotes flashy, superficial party chatter transferred online. Understandably, some rural organizations may not wish to partake in needless, trivial talk and, therefore, eschew social media altogether or establish no more than a basic Facebook page. In the words of one salty Texan, "I don't need to broadcast what I'm eating, what movie I'm seeing or when I'm going to the bathroom."
Fair enough.
But what if we redefine 'social media' as a means to connect with valuable resources, clients, donors, technology and expertise across long distances? Smart rural organizations can and do utilize the potential of social media, without getting sucked into a superficial, time-wasting vortex.
Five Strategies for Social Media for Rural Businesses
Here are some strategies for using social media for rural organizations.
1. Program shares in advance. Some folks fear that an active presence on social media means that they'll slowly (or even rapidly) devolve into the cliché of a stooped-over screen addict. Wrong! There are many services that allow you to plan your social media in advance. Buffer ($10/month) will let you program Tweets, Facebook, LinkedIn, Instagram, Pinterest and Google+ in advance. So, in about an hour per week, you can chart out all your shares across up to 10 social media accounts for the entire week. Then, you can set it aside, walk outside and live your life. You may want to budget another ten minutes per day to respond to folks who engage with your shares, but social media does NOT need to be a 24/7 pursuit to be effective, so long as you're empowered with the right tools.
2. Inspire loyalty….nationwide. – Rural businesses tend to be strong at developing personal relationships. Perhaps you're good at remembering your customers' names and asking about their kids and grandkids. That loyalty generated by rural business pays off handsomely over time. But, sometimes, rural businesses face problems related to distance. If you're a bookstore in small-town Arizona, it may be difficult to get an author to come do a book signing, for example. One of the most useful benefits of social media is that it empowers you to use that skill set of engendering loyalty to people all over the country.
How can a relationship start with a tweet? Here's how. First of all, you must create a target list of six to eight people that would be beneficial for your organization – perhaps they are potential donors, perhaps they are experts in the field, perhaps they are wholesalers or retailers of your product. Choose people who are maybe one or two steps ahead of you in the game, not ten. For our Arizona bookstore, let's say it's an author of a mystery series that's doing fairly well (she's not Sue Grafton…yet…but on the way). She has 7,000 followers. So, you follow her and become follower 7,001. Once a week, retweet something she's said that resonates with you. If she makes a really great insight into mystery novels, thank her for the interesting perspective. Then, when her twitter feed informs you that she'll be hosting an event in Flagstaff, drive down and go. Introduce yourself, mentioning you've been keeping up with her on Twitter and mention your handle.
It's human nature. People like to be liked. People like to feel supported. So now, instead of meeting a stranger (which you are), she'll feel like she's meeting a friend or friendly acquaintance. Let her know you'd like to sell a lot of her books for the next release. Maybe she'll give you her business card or put you in touch with her publisher. Your chances of recruiting her to come to your bookstore for the next release on her drive into Flagstaff are much higher…all because you put in some time to support her on Twitter.
3. Focus on the right platform. Many entrepreneurs are doing it all – making a product or service, marketing, accounting, etc. Even when a small team is helping you, everybody is overworked and spread too thin. So if you're just wading into the waters of social media, take some time to think strategically and choose the right platform to develop. Your following is more likely to grow if you actually enjoy the experience of sharing, rather than resenting it. So, if you're a florist and you love the elements of visual design and enjoy taking photos, then Instagram could be a great match. If you're a small publisher with a penchant for witty quotes, then perhaps go with Twitter. If you're already addicted to seeing photos of your nieces and nephews and grandkids on Facebook, then stick with that in the beginning.
4. Get out-of-town clients. Younger generations are much more comfortable buying, exchanging and repairing items from a distance. This can cut against rural businesses as the Amazons and eBays of the world ship to the consumer base in your geographic area. But it can also break for you…if you can effectively use social media to recruit out-of-town clients. If you're the expert at repairing watches or have a custom piece of clothing they want, consumers will pay to ship the item back and forth, no problem. Sometimes, the mindset of rural organizations and rural businesses can be on serving the consumers within a certain physical distance of your shop or headquarters. Social media allows you to expand that base significantly by reaching out to consumers who live in major cities across the country.
How are you going to reach them? The answer will depend on your particular business, but let's say you sell boots. Type in the hashtag #boots on twitter (or Instagram) and you're going to find a parade of people proudly displaying their latest outfit. They obviously like their #boots or else they wouldn't have bothered to hashtag it. So what's the harm in your boot shop leaving a comment for this consumer, "Love the boots!" or "Nice boots!" and following that person. No hard sell. Just a nice compliment. Here's where human nature kicks in again. People like to be admired and complimented and they are also curious about the new accounts that follow them. So chances are good that this consumer will click on your Twitter (or Instagram) feed and look at your profile photo.
If you really are stellar at making boots and have the right aesthetic that excites that consumer, they might just follow you back. And you just scored a new potential client who lives a world away in Manhattan. When she's ready to buy boots again, this millennial client may not care that much that you have to ship the boots to her before she can try them on, as long as you have a fair policy about returns if they don't fit. Her priority is to find another pair of killer boots to create another great look. And when she takes the photograph of her new outfit with your boots, she just might include your handle in her photo and her curious friend in Brooklyn will also click on your feed. Now, you're growing your out-of-town client base.
5. Become a student again. Unless you're the Picasso of your generation in your field, there's someone out there somewhere who's doing what you do….just a little bit better. Social media can be a great means to find inspiration. Let's say you make custom belt buckles. Through following social media accounts, you can see photos of belt buckles from artisans in North Carolina or Montana or Mexico. Maybe they're doing something innovative with belt buckles (a quick Instagram search yielded a guy – https://www.instagram.com/joshuastudios77/ – who's made a belt buckle that resembles a warm, chocolate chip cookie) or their work might inspire you to try new ideas, grow your business or just have some fun witnessing the breadth of creativity that applies to your field.
Simply by following their Instagram account, you might become a student again and develop in your craft – all because you took a few minutes every week to check out the work of a belt buckle rival from across the globe. Maybe….you could even do an exchange, to see how chocolate chip belt buckles do in your neck of the woods. People think social media is all about selling and communicating TO others, but it can also be effective as a means of listening and learning FROM others.
In the words of Abraham Lincoln, "Most men are as happy as they make up their minds to be." With social media, the same wisdom applies. If rural business owners see social media as a positive weapon to grow their base of clients and stakeholders, ideas on how to harness its potential reveal themselves…and even become fun.