Nevada Central Media Produces Popular Off-Roading issue
Nevada Central Media is the founder of Lincoln County Magazine, which publishes several issues each year and distributes copies throughout Lincoln County, Nevada. The most recent edition covered off-roading, one of Lincoln County's most popular pastimes, and the issue flew off the shelves.
Our work on the issue included all facets of the magazine's production – writing, advertising sales, layout design, printing and distribution.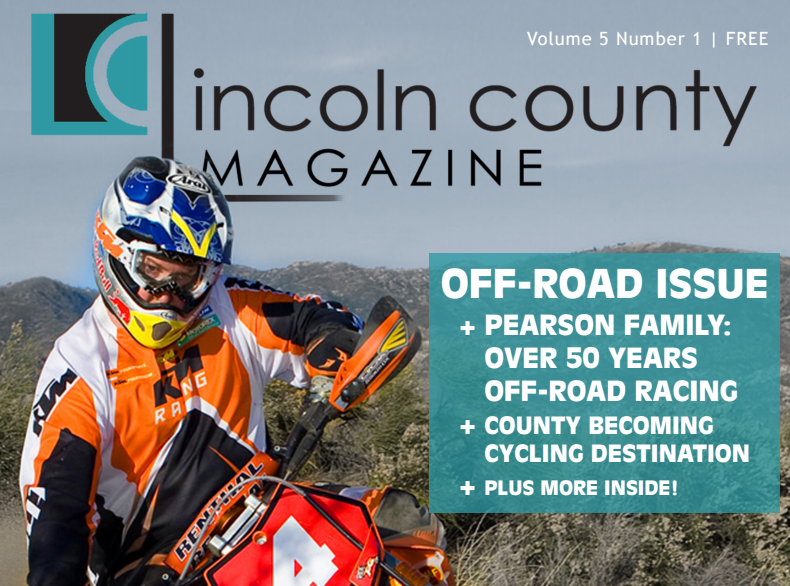 We worked with a local freelance writer on the cover story, which features one of the most recognized off-road racing families in the community. Other stories focus on other aspects of off-roading in the county. One discussed how the county is poised to become a cycling mecca, with over 40 miles of new mountain biking trails approved to be built. Another gave a recap of racing events in the county and a preview of future races. The issue was capped off with a business directory, featuring dozens of local establishments in the area.
Nevada Central Media had the issue printed and we distributed it to area retailers, where community members could pick up a copy for free. The issues were gone within days, showing how popular off-roading is in this community.
Magazine production is a fun and challenging job, with many moving parts. It requires building strong relationships with advertisers and showing them the value of being visible in the publication. It takes careful coordination with writers and coming up with a story budget that will be of interest to the readership. It requires a talented design team to layout the magazine in an attractive format. And much effort is needed to distribute the publication to venues that give it the most visibility. This is an area that Nevada Central Media takes pride in and love that it has become a mainstay in our local communications work.
A big thanks goes to our Graphic Design Manager, Rydan Banis, for his fantastic design and layout work.
If you want to read these articles or check out the publication in its entirety just CLICK HERE
We greatly enjoyed producing the issue of Lincoln County Magazine and are looking forward to the next one. For more information on how NVC Media can help you or if you want to check out our latest work, give us a call or contact us.