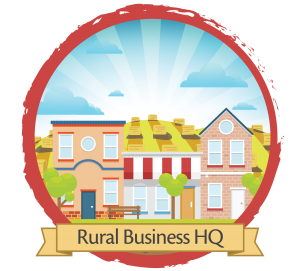 Nevada Central Media's passion for helping rural economies thrive has led to the creation of Rural Business HQ, found at RuralBusinessHQ.com.
This is a platform providing news and information to all those involved in the essential work of strengthening rural economies through both a podcast and in-depth feature articles. It is a place to go for business owners, managers, community leaders, entrepreneurs and all those working on building economies in rural communities.
The project is led by Nevada Central Media owner and journalist, Ben Rowley.
"Rural businesses are the lifeblood of their communities," Rowley said. "They provide essential goods and services, as well as jobs for local residents. They give rural communities their identities and are also an essential part of the world's economy and deserve to be treated as such."
Work started on Rural Business HQ early last year and the site has steadily added content, including twelve podcast episodes focusing on leadership, the role of government, manufacturing, healthcare and broadband. Several feature stories have also been published on the site.
Rural businesses and media outlets are encouraged to make use of the new platform. Business owners are invited to share their experiences on building and running enterprises in small communities. These are the stories Rural Business HQ seeks to tell and share with the millions of rural business owners out there. Media outlets are also encouraged to share rural business stories they are covering and are invited to re-publish the original content created on Rural Business HQ.
"Our ultimate goal is for Rural Business HQ to be one of the top resources out there for anyone involved in rural business," Rowley said. "We want to contribute to the energy around rural entrepreneurship and provide quality content to inform and engage people on these important issues."
More information on ways the rural business community can get involved is available on the Rural Business HQ About page, found at http://ruralbusinesshq.com/about/.