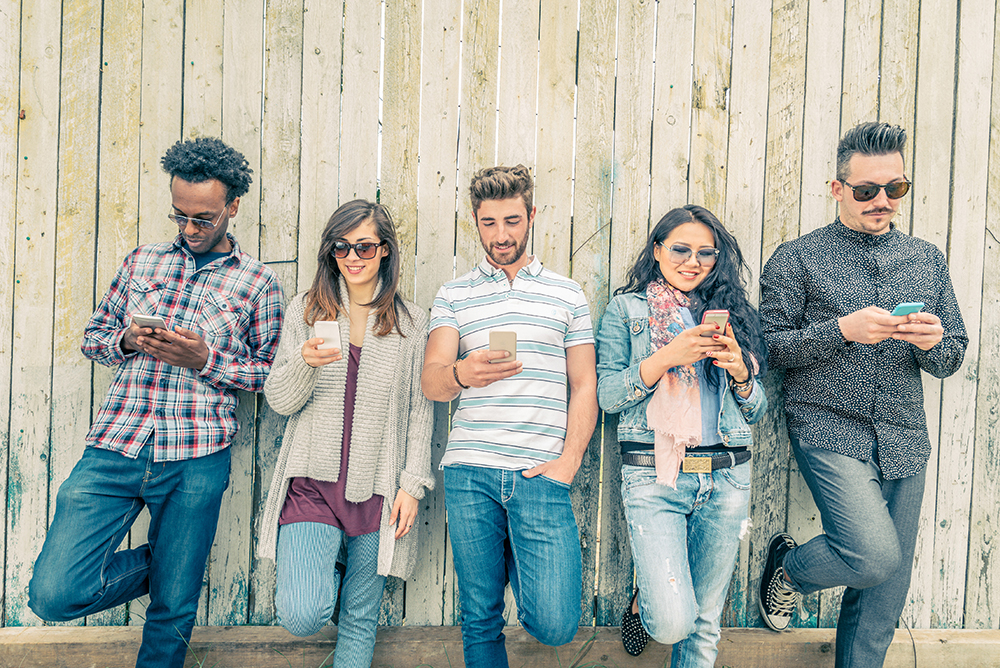 "I think quality content cares about the receiver – gets on their level, but also builds them higher."
There is so much content out there in a multitude of genres, but that thought from my sister-in-law strikes at the core of how quality content is formed. It goes beyond knowing how to distribute and get a reaction. A person can obtain that skill, regardless of motive. A lot of content out there today is well-designed for finding its audience and getting likes and shares. Unfortunately, much of it is also manipulative and destructive – poisoning public discourse and degrading society. This type of content includes:
Hate speech, which "offends, threatens, or insults groups, based on race, color, religion, national origin, sexual orientation, disability, or other traits."
Hearsay, which is "information received from other people that one cannot adequately substantiate."
Trolling, which is described as "making a deliberately offensive or provocative online post with the aim of upsetting someone or eliciting an angry response from them."
Such content is everywhere, and many fall for the traps laid by clever distributors. Too many reward this content with attention and even promotion as it is shared with hundreds of friends over and over again. Destructive content appears in the form of articles, social media posts, videos, memes, designed with a high potential to go viral, because it is provocative. The intent is not to get to the truth or any other productive aim. It is to simply whip people into a misinformed frenzy.
Paying attention to this content is like putting the car into neutral and then flooring it. A lot of energy is spent. A lot of noise is made. And we go nowhere.
Such might be expected from what one law official called "keyboard tough guys," people putting up stuff on the Internet with the sole purpose of poisoning the pot. More concerning are publishers with millions of followers, and who have the word "news" in their name, yet push the same type of empty slop. Beware of provocative headlines that tend to be taken out of context. Watch out for the talking heads on cable news and the radio personalities and their one-sided arguments. Be mindful of anonymously sourced stories and articles that run contrary to authoritative, multi-sourced ones. Be wary of content that strokes your own values without evenly considering other points of view.
Of course not all content is journalism. There is a place for single points of view and promotion of specific causes, but such should be clearly labeled, well thought out, positive, and respectful to differences. When it falls outside of that, and people reward it with attention, the car is back in neutral.
Here are some tips on how to seek and reward quality content.
Be purposeful in social media usage. Excessive social media use falls into the same category as mindless channel surfing or endless video game playing. The activity in-and-of itself is not destructive, but it can become so if it goes on continually with no positive purpose. Endless scrolling on social media can overload the user with a flood of unaligned themes and messages. To avoid this, a clear purpose for the social media use must be defined. It may change with each session or social media platform, but the key is being in control of the platform, rather than letting the platform control you.
Keep in mind that social media sites garner value off the amount of time one spends with them, hence the infinite scrolling and the red notices on app icons. They want people on there for as long as possible so they can show more ads and make more money. Remember who the time belongs to and that eventually time runs out. Don't waste it.
Take action against poor content. Facebook has a feature to "unfollow" content. Users can even report those producing blatantly offensive material. One can even stop following friends (without unfriending them, if hurting feelings is a concern) who continually post stuff irrelevant to the intended purpose. Users can also identify whose posts they would like to see first. Take advantage of these features to keep social media use uplifting. Follow people and organizations that produce content matching up with your aim.
Reward professional journalism. True journalists adhere to a long-established professional code of ethics. This includes being accurate, providing context, and using clearly identified and authoritative sources. They avoid taking political sides to maintain objectivity. Talk radio and cable news channels spend hours on end giving analysis and rudely arguing on the air. This is not news! An unsubstantiated claim is not news. One-sided reporting is not news. Seek reporting that explores all sides of an issue. Support outlets that do this kind of important work with a subscription.
When considering these suggestions, keep in mind the First Amendment is an incredibly important right. With it, people also have the right and responsibility to take control of their content consumption and encourage quality through conscious choice.