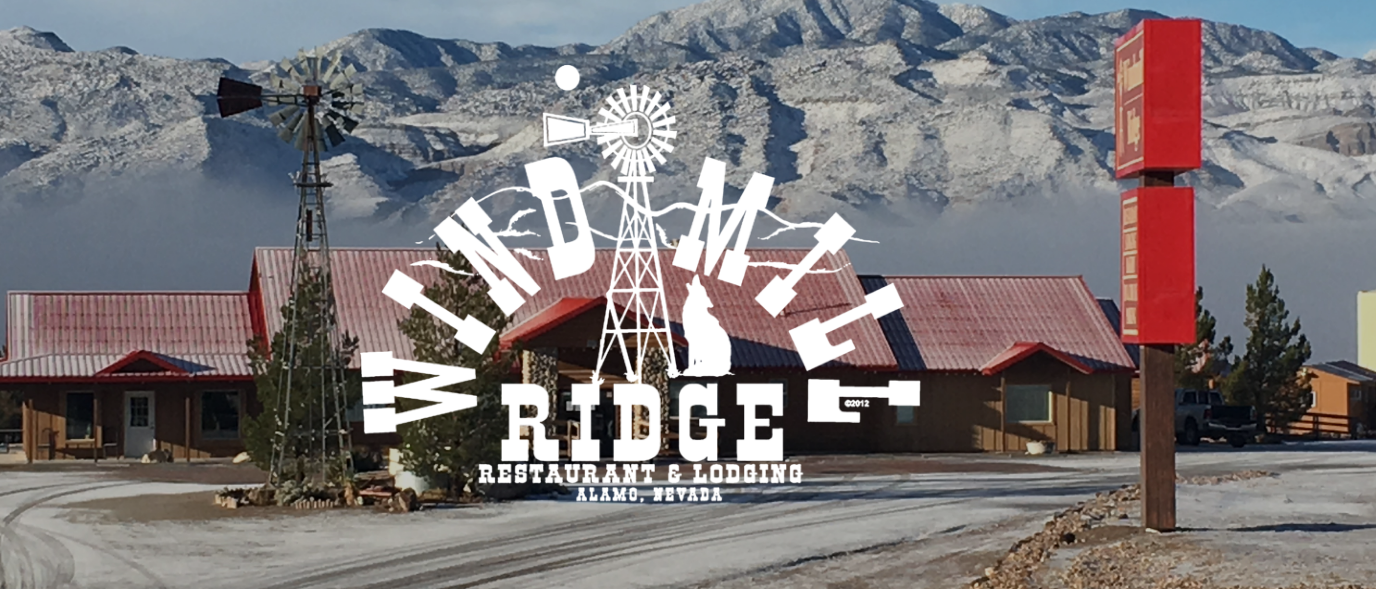 Windmill Ridge Bakery & Restaurant is located on the scenic Great Basin Highway in the heart of the beautiful Pahranagat Valley. Windmill Ridge Restaurant & Lodging offers serenity and comfort not equaled elsewhere.  This rural business has long been known for it's great service and quality food & lodging, but what it really needed was a website that matched their long-standing reputation. The previous website was functional, but it needed an upgrade to help make it more effective. To accomplish this we focused on 3 key areas: Mobile Friendly Website, An Appealing Design, and Functionality. Below is a breakdown of our process and the final project.
Planning
Through our research and conversations with ownership, it was very clear that a key area of focus needed to be on a mobile responsive or a "mobile friendly" website. When people are traveling and are in need of lodging and food, very few people will have their laptops out and access to wifi to look up some potential destinations. A key element would also be making the website look professional while still holding on to the classic home town charm that Windmill Ridge is known for. Lastly, effective content needed to be a part of the layout. The site had to be designed so that when people visit the site they get the information they need quickly and easily. Structuring a website in a manner that leads to more sales is very critical to any business success.
Design and Development
Nevada Central Media created a mobile-responsive website designed to make things simple and hassle free for the viewers looking for Windmill Ridge. This type of site is designed so that people viewing the website don't have to scroll left or right to find the info they need. The website will automatically adjust its size depending on the device it is being viewed on. Other website features include appealing photos highlighting the great food, desserts, and exceptional lodging. Windmill Ridge's main features revolve around their uniquely themed hotel rooms. Each room is designed after a specific theme chosen by the person renting the room. The design themes range from Western, to Lakes, to Flowers, and even Baseball. They are beautifully decorated and we felt it was a need to emphasize their features to show off exactly what a night at Windmill Ridge would be like.
"Mobile Friendly" Website

Allows viewers navigate the website easily on any device
Helps the website maintain a high ranking on Google Search Rankings
Allows viewers to see key features and rent rooms on their mobile device.
Examples of The Website on Mobile Friendly Pages
An Appealing Design

Full width design to keep the view open and give the feeling of cleanliness and comfort
Media rich content designed to engage the customer and also show off the beauty of the Windmill Ridge property
Small 3-D buttons that move when they are hovered are another example of small details that ensure a professional and appealing design

Functionality

User friendly design was an important factor for the website
Informative text and a structured layout helps viewers see the important information
The structure of the site is designed to lead viewers in the sales process and help create more conversions for Windmill Ridge
Overall this website is an example of how a small town, rural business can make its mark in the business world. Focusing on what makes their business unique and by enabling newer website features allows Windmill Ridge to stay ahead of the competition and accomplish their goals. Feel free to check out www.wind-mill-ridge.com and see this innovative and professional website design. For more information on our website design services feel free to give us call at (775) 962-2461 or CLICK HERE to fill out our contact form.