The Lincoln County Fair and Rodeo is held each August in Panaca, Nevada. Nevada Central Media had the pleasure of helping promote this wonderful event and had a blast working with so many great people in the Lincoln County community.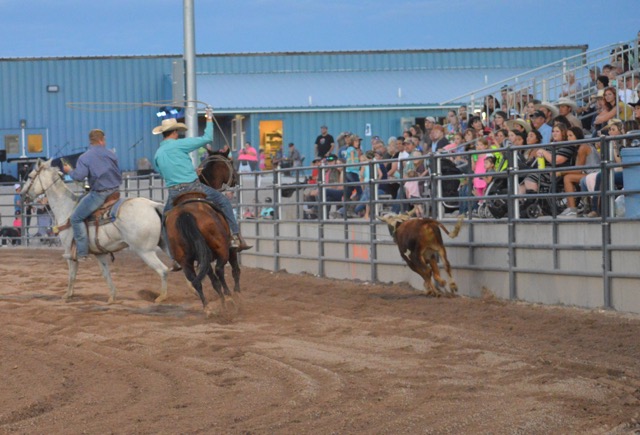 Our job was to handle the online presence for the event and also utilize print and social media to promote it. We used a variety of marketing techniques to invite people in surrounding areas to come to the fair.
Website Updates
NVC Media was in charge of consistently updating the website (www.lcnvfair.org) with details about the Fair and Rodeo and placing it on the website's event calendar, which gave viewers real-time event and schedule information. Our tasks also included creating and placing graphics to be displayed on the event pages and on the home page. The website helped act as a main hub for viewers to get all their information in one place quick and easy.
Social Media & Marketing
A big part of the marketing strategy was focused on utilizing social media to not only spread the word on the event, but also to promote to people who may not have attended before. Facebook posts were boosted and Facebook Ads were utilized to attract people in surrounding towns and communities to see what the Lincoln County Fair and Rodeo had to offer them. Other traditional marketing efforts were also utilized to reach as wide of an audience as possible. Both online and traditional marketing yielded great results and allowed for information to be spread effectively.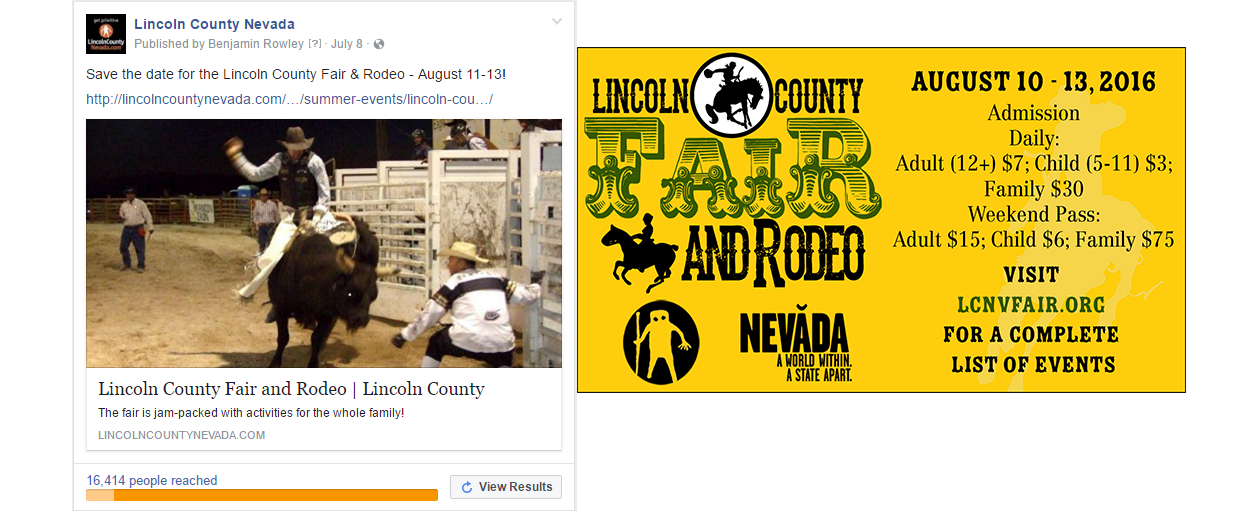 Results
Nevada Central Media has been involved in promoting this wonderful event since 2014 and we have been thrilled at the results. Since we started working on this project the event attendance has increased by 31 percent. More people are attending the Lincoln County Fair and Rodeo and every year it builds an even better reputation as a family friendly and wholesome activity. After all, that is the most important part of any community event, bringing the people together, enjoying one another's company and creating a lasting memory for the people to be fond of.
We look forward to continuing our work with this great event in the future. Please check out other information and events coming to Lincoln County shortly by clicking the link below: